About This Course
UI GreenMetric Online Course on Sustainability is the first unique global online course offered by top universities in four continents and seven countries to members of UI GreenMetric World University Rankings Network. It gives students an understanding of the key challenges and pathways to sustainable development in Brazil, Colombia, Ecuador, Hungary, Indonesia, Tunisia, and The United Arab Emirates. The course is designed as an undergraduate-level introduction to the most challenging question facing our generation: how the world can evolve in ways that are socially inclusive and environmentally sustainable. The course discusses the complex interplay between the economy, social life and our planet's physical environment, as well as the consequences of human activities on the planet's environment and the solutions. It discusses these challenges in different countries like Brazil, Colombia, Ecuador, Hungary, Indonesia, Tunisia, and The United Arab Emirates. The course is offered by University of Sao Paolo, Universitas Indonesia, El Bosque University, University of Szeged, University of Sharjah, Escuela Superior Politécnica de Chimborazo, and University of Sousse.
Course Objectives
By the end of the course students can:
Learn different theories and practices of sustainability in different countries
Meet students and experts from different countries
Be inspired to lead and practice sustainability in their own context
Course Features
100% online
The course is offered as online. Start instantly and learn in your own university
Free for member universities
Students only need to register at their own university
Study at your own schedule
Approximately 30 hours to complete the course
Certificate of Participation
Get UI GreenMetric Certificate of Participation
Credit transfer
Subject to your university terms and conditions
Teaching language: English
Some videos can be presented using other languages, provided that English subtitles files are made available
Course Learning Platform
The Learning Platform used during the course is accessible through the link below
Course Learning Platform
Participating Universities
Course Requirements
Each participating student is required to fulfill the following requirements:
Undergraduate (3rd year) and master students
Minimum GPA 3.0 of 4.0
Able to do academic activities with good english skill profiency
Home University Recommendation
Course Timeline
August 2021
Official Launch of the Course
The course will be officially announced in August 2021
August-September 2021
Registration
Registration of First Cohort will start in August 2021
8 September 2021 - January 2022
Study Period
The course will be held from 8 September 2021 until January 2022 via Online
Course Coordinators
Should you be interested in this course and would like to enroll, please contact Person in Charge of each participating university shown below.
Prof. Tadeu Fabricio Malheiros
tmalheiros@usp.br
Superintendence of Environmental Management
University of Sao Paulo
Dr. Denes Matyas
matyas.denes@szte.hu
Quality Management and Strategic Planning Officer
University of Szeged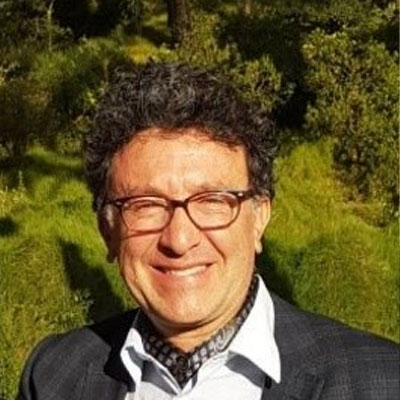 Prof.Eng. Rafael Cordova Uvidia
rafael.cordova@espoch.edu.ec
Assistant of International Relations at the Research Group GIDAC
Escuela Superior Politécnica de Chimborazo