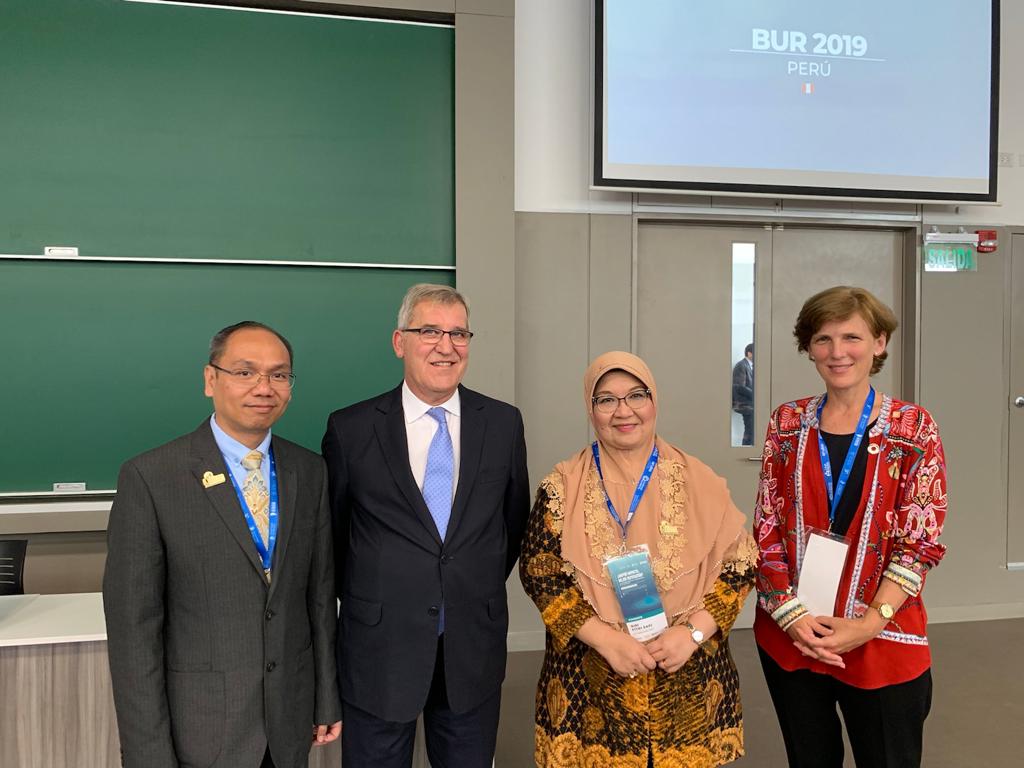 UI GreenMetric in Building Universities' Reputations (BUR) 2019 Conference
This year the 4th Building Universities' Reputations (BUR) conference was hosted by the University of Piura (Peru) and University of Navarra (Spain). The theme of BUR 2019 was University Contribution to the Community, with the aim to reflect the universities' role in society, and how the interaction between them affect the reputation and sustainability of the university.
UI GreenMetric was invited to become one of the keynote speaker at this event, represented by Prof. Riri Fitri Sari (Chairperson of UI GreenMetric) and Dr. Nyoman Suwartha (Vice-Chair of UI GreenMetric).
The event run from 3 to 5 October 2019 with different theme for each day. The first day was environmental, the second day was social-economic, and the last day was about corporate governance. The total of 175 participants from Latin America and Spanish universities participated in this conference.
The events welcomed by Dr. Antonio Abruña Puyol (Rector of the University of Piura), and followed by a conference themed The role of HEIs – Creating sustainable campus. In this session Prof. Riri Fitri Sari delivered a keynote speech related to sustainable campus. The President of City University of London – Prof. Sir Paul Curran and the Peruvian former Minister of Education – Dr. Jaime Saavedra were among the speakers. A Peruvian art performances by the university of Piura's students were among the programs which involved all participants of BUR Conference.