Three UI GreenMetric Technical Workshops will be hosted by Russian, Jordanian, and Turkish Universities
On September and October 2016, three UI GreenMetric technical workshops will be conducted to encourage full participations of Russian, Jordanian and Turkish Universities. These workshops are organized in collaboration between UI GreenMetric Team and Host Universities, i.e. People's Friendly University Russia  (RUDN University) in Moscow, Bulent Ecevit University in Zonguldak Turkey, and Jordan University of Science and Technology (JUST) in Irbid Jordan, in order to promote UI GreenMetric participations and providing platforms for universities to share there experiences in creating green and sustainable campuses.
Eighteen Universities in Russia will Join the Techical Workshop at the RUDN University in Moscow, which is one of leading university in Moscow that is in position to reveal back their historical status as the center of education for many overseas leaders.
UI GreenMetric World University Rankings is pleased to hold The 3rd International Workshop on UI GreenMetric (IWGM) in collaboration with Bülent Ecevit University and Istanbul University in Istanbul, Turkey on April 2017. The venue for the event will be at Baltaliman? Social Facilities, Istanbul University, a historic place composed of picturesque buildings near the Bosphorus Strait.
Two days after the workshop in Turkey, consecutively the technical workshop for university in Jordan will be organized in Irbid on the 5th of October 2016. These workshops will be a working model of collaboration between universities to combat the misuse of ranking and go further beyond competition.
We encourage universities in the near by region to participate in these workshops in which 2 representatives from UI GreenMetric will help to answer your questions. We hope that this workshop will ensure that requested information can be submitted by October 31st 2016.
For further information and participation in the workshop, please refer to the following details :
1. UI GreenMetric at the People's Friendly University Russia (RUDN University)
Location: RUDN University, Moscow
Date: Thursday, 8 September 2016.
Time: 09.00-15.00
Contact Person: Dr. Evgeny Martinenko
Email:    emartynenko@mail.ru
2. UI GreenMetric at the Bulent Ecevit University
Location: Bulent Ecevit University, Zonguldak, Turkey
Date: Monday, 3 October 2016.
Time: 09.00-16.00
Contact Person: Dr. Dincer Bicer
Email:   dincer.bicer@gmail.com
3. UI GreenMetric at the Jordan University of Science and Technology (JUST)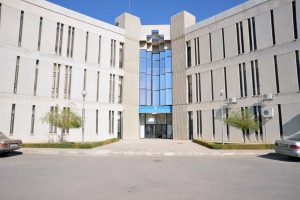 Location: JUST, Irbid Jordan
Date: Wednesday, 5 October 2016.
Time: 09.00-16.00
Contact Person: Prof. Majed Abu-Zraig
Email: majed@just.edu.jo