Submitting data for the ranking is relatively easy and is currently done using an online system. There is no required fee for taking part.
you can access https://questionnaire.greenmetric.ui.ac.id/ for submitting by using username and password that we provided.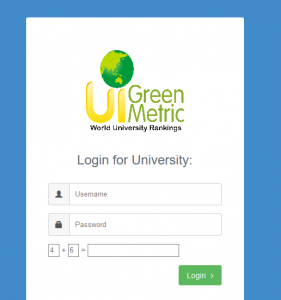 The UI GreenMetric Ranking aggregate score can be accessed on overall ranking 2018. We would very much like for you to join us. If you have already taken part, please continue.